Beach of the Week: Woorim Beach, Bribie Island
Travel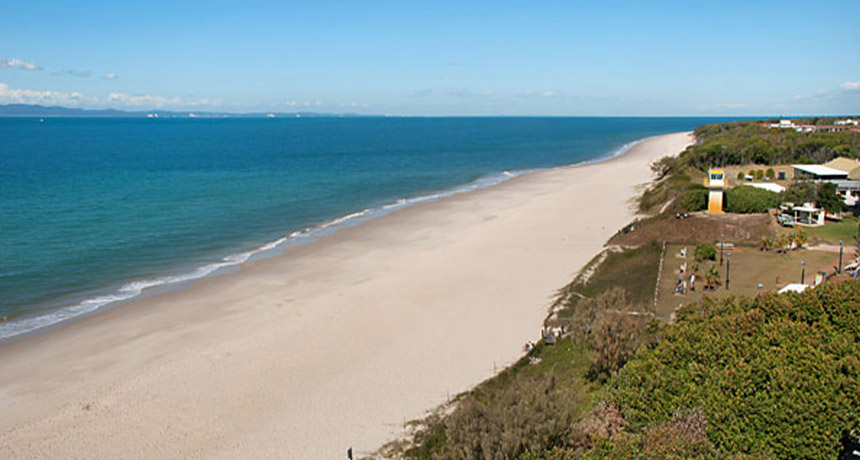 Each week we bring you one of the best beaches in the world as our Beach of the Week. This week's best beach is one of the most beautiful beaches in Australia.
BEACH: Woorim Beach, Bribie Island.
WHERE: Hidden away in a quiet suburb on the eastern side of Bribie Island, this beach is expertly placed right next to the Pacific Ocean. A surfer's paradise, Woorim is famed for its big swells, warm waters and friendly locals. It also happens to be only an hour's drive from the capital, Brisbane.
H2O: Powder blue
SAND TONE: Tranquil taupe
HOW: A taxi or hire car will take you the 45 minutes from Brisbane Airport and over the bridge that links Bribie to the mainland. Then it's just another short drive to the eastern side of the island and the relaxation can commence.
WHY: The beautiful island of Bribie offers 30 kilometres of uninterrupted surf beaches, so if you haven't taken a surf class before, this is the perfect opportunity to learn. If you're not in an active mood, you can soak up the sun until your heart's content, take a dip in the ocean's warm waters, relax with a good book, or look out for some of Australia's wildlife. A large part of the island is in the National Park and it's not unusual to spot dolphins and turtles in its waters (aah).
STAY: After a long day of doing, well, absolutely nothing but sunbathing, you can rest you weary head at the On the Beach Resort. The clue is in the name with this one, as the beach is quite literally on your doorstep, though if you do get bored of the sand, you can lounge by the hotel's salt water pool or take a long lunch in the Balinese-themed gardens. The resort offers slick, contemporary en-suite apartments or villas (ocean front view optional but encouraged) and happens to be only a short walk from a smorgasbord of top restaurants and cute cafes.
By Hannah Hopkins
A freelance journalist she has travelled extensively in Europe and Asia and has written for a number of different print and online publications.