Beach of the Week: Warwick Long Bay, Burmuda
Travel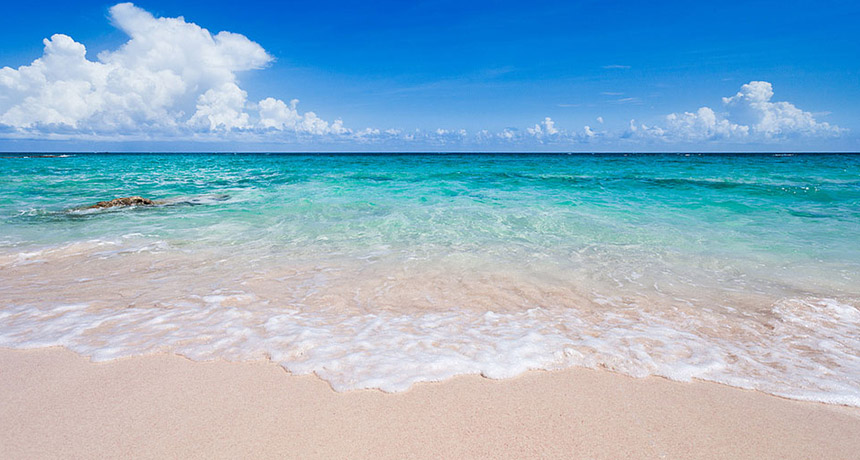 Each week we bring you one of the best beaches in the world as our Beach of the Week. This week's best beach is one of Bermuda's most beautiful beaches, Warwick Long Bay.
BEACH: Warwick Long Bay
WHERE: Warwick Parish on Bermuda's south coast
WHY: Being the beautiful island it is, Bermuda's hardly lacking in the beach department. However, when your eyes stumble upon Warwick Long Bay's exquisite sandy stretch with hidden alcoves, it is obvious that it is in a league of its own. Plonk yourself down, kick of your sandals and let the pink sands tickle your toes. Even the most gripping of novels would be hard pressed to distract you from these blissful surrounds. Make like the locals and pick up some fresh fruit from the morning market and picnic on these soft sands in utter seclusion – Bermudian beach perfection.
HOW: No problem. Situated on Bermuda's southern shore, this patch of pinky powder isn't hard to miss.
H2O TONE: See-through blue
SAND TONE: Peachy pink
STAY: Hidden away on a private stretch of Bermuda's southern shoreline, the Mandarin Oriental's Elbow Beach is as secluded as it gets. Life takes on a serene pace here, so kick back by the pool or head to the hotel's spa for utter tranquillity.
WHEN: Bermuda has a beach-worthy climate year round, but April through to November is perfect for tan topping. The pace slows on the islands from December to March as temperatures cool a little.