Beach of the Week: Umhlanga Beach, South Africa
Travel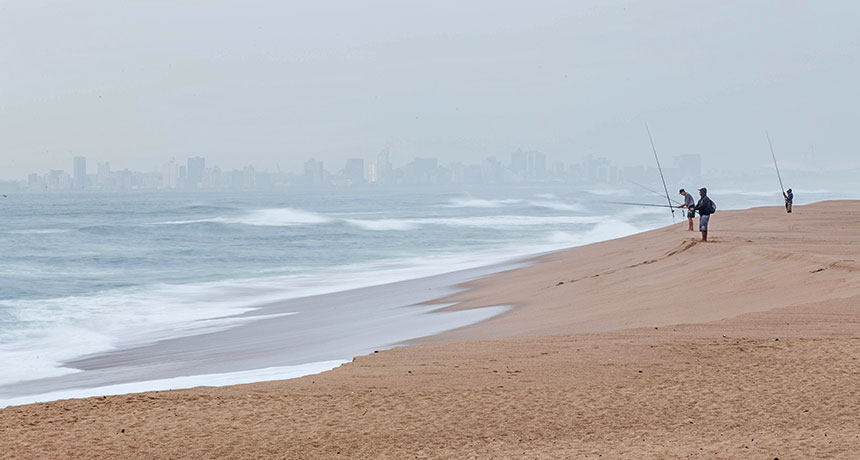 BEACH: Umhlanga Beach, South Africa.
WHERE: Cramming city life and beach serenity all into one trip can become quite hectic, but not on South Africa's East Coast.  Just north of the bustling city of Durban is the beautiful Umhlanga Beach, meaning you can flit between the two in less than 30 minutes.
H2O: Nautical Blue.
SAND TONE: Whispering Birch.
HOW: Its urban location means that you can get around in no time. That's right, within just fifteen minutes of leaving King Shaka Airport you can soak up the sunshine on this coastal delight.
WHY: Perfectly positioned for further ventures across South Africa, Umhlanga beach offers the ultimate combination of the Durban city buzz with a well-deserved rest. But if you're someone who prefers to keep active instead of bathing on the beach all day, then why not try your hand at some deep sea fishing, surfing or scuba diving? Yep, this beach is as good for adrenaline-inducing activities as it is for chilling out.
STAY: You certainly won't need to worry about carting your beach bag too far at The Oyster Box Hotel. With a beachfront location and spectacular ocean views, you can soak up the hotel's colonial elegance and gaze out onto the sunset from your very own private balcony.
WHEN: We all love chasing the high temperatures, and although the climate here usually peaks during December to February, it can also get quite wet. We think heading out between May and August is pretty spot on for guaranteed dry shores and sunshine.