Top 10 Most Beautiful Islands
Travel
Surprise, surprise, we love an Island… of course we do, it's predominantly made up of beach. Everyone has their own ideas of what makes the perfect Island getaway, but we challenge you to fault this fine collection. So, without further ado let us delve into what keeps us running back to these beautiful Isles.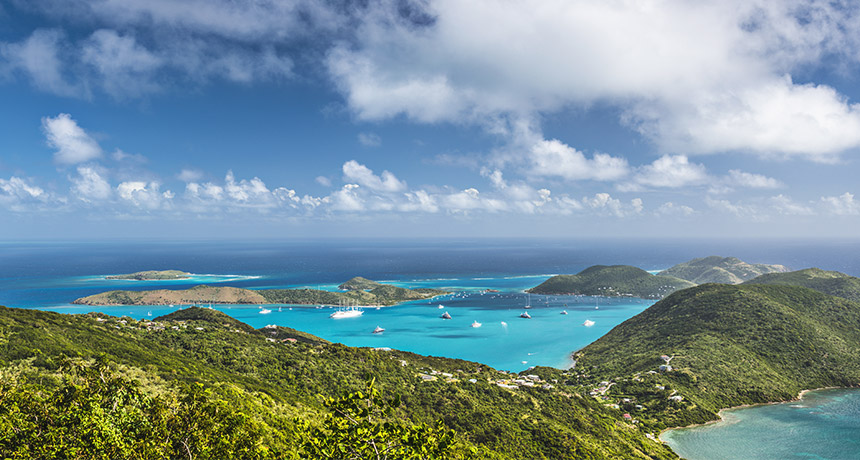 British Virgin Islands
With an incredible 50 islands (and counting) there is no argument that the British Virgin Islands are in a league of their own. This destination is renowned for its hauntingly beautiful white sandy beaches and exquisite opal ocean that houses technicoloured fish and coral. There are oh-so-many more reasons why it is number one on our list. These fair isles are rich with culture, history and delicious local delicacies. What's more, it is brimming with a bountiful array of music, food and sporting festivals to suit every taste. You can expect to catch a wave or knock back a beer or two at one of the laid-back beach bars with the super friendly locals. With 340 beautiful days of sunshine a year, the BVI offer all you could want from a destination and so much more.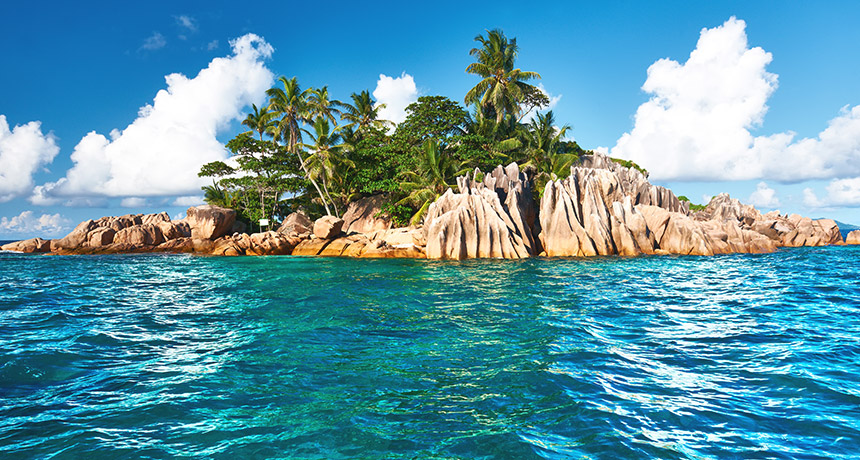 Seychelles
We try not to have favourites, but not many places can compare to the unparalleled beauty of the Seychelles. These Indian Ocean tropics have often been ordained 'paradise on Earth' and with good reason. The powdery white sand and shallow warm aquamarine waters make it the perfect snorkelling and paddling spot. All with a verdant tropical backdrop of Coco de Mer palms and granite giants that throw dramatic and unique shadows across the breath-taking beaches. Wild-roaming giant tortoises mooch along the pristine powdery sand giving the destination an au natural, unspoilt ambience. The Seychelles are home to some of the most stylish and beautifully designed boutique hotels in the world that work in harmony with their pristine environment to offer the very best of Island luxury.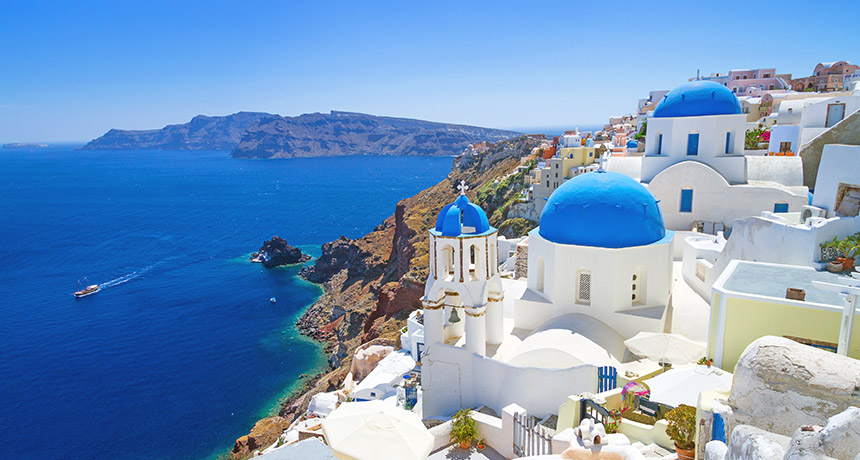 Santorini
A vision of white and blue, where pretty villages cling to the steep cliffs overlooking dark sandy beaches this is the most picturesque island there is. With an air of understated glamour, it is easy to see why people say that Santorini is unlike any other place in the world… Once you've watched the sun drop over the horizon from the famous ruby red beach in Akrotiri, you will struggle to believe you're just a short flight away from that hectic London commute. On that note, make sure you head down to the dramatic setting early and bag prime beach spot to watch the majestic sun set over the sparkling crystal blue waters…the red, orange and gold hues merge together to make a rather impressive sight. But don't be fooled into believing Santorini is just a pretty face; it is home to some of the best seafood restaurants and out-of-this-world hotels we have ever encountered. So if (like us) you could murder calamari, baked feta and an enormous glass of wine by the beach then this is the place for you.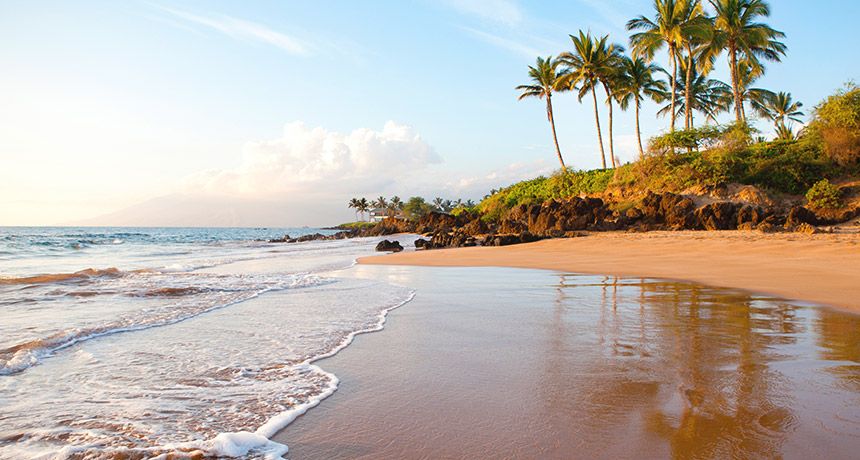 Maui, Hawaii
How many places in the world can you think of that offer black, white, red and green sandy shorelines? Not many spring to mind… And that is just one of many unique qualities that make this hidden gem one of the most exquisite, beautiful Islands around. It boasts an impressive 120 miles of gorgeous golden coast and is renowned for its killer surf. Although, you might want to just sit back and admire the pros who are more accustomed to the bay's renowned strong, energetic waves. Just to tantalise your (holiday) buds even more, Maui is also one of those rare destinations where the weather is good pretty much all year round. Yup, that means blue skies, blazing sun beams and optimum tanning time (who doesn't like these kinds of places?)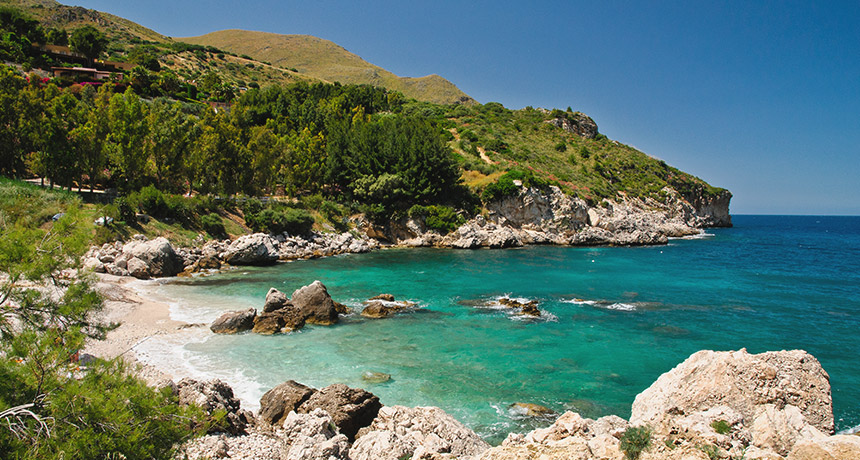 Sicily
In our humble opinion Sicily is certainly takes pride place as a jewel in the crown. From the sugary sands of Portopala to the dramatically perched cliff-top cobbled villages and beautiful boutique hotels this is not your average beach paradise. Lounge on a sun-dappled terrace overlooking the endless sparkling azure ocean or take a boat trip to explore one of the Island's underwater caves. The chic beach-side town of Taormina is our favourite spot to spend the afternoon getting lost in a maze of narrow streets, dipping in and out of charming shops and restaurants which serve the very best of authentic Italian cuisine.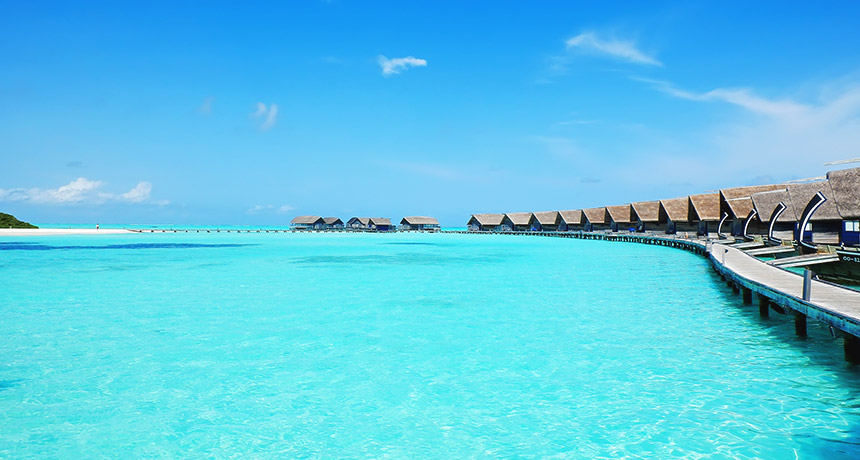 Cocoa Island, Maldives
When we dream of the Maldives images of azure lagoon waters, palm-fringed beaches, tropical neon fish, crisp white sand and luxury floating villas spring to mind… And well we're pretty much spot on. Honeymooners flock to this beaut destination in there plenty and with little else to do other than enjoy the world-class snorkelling, the sunshine and bright blue warm waters, it's not hard to see why. Cocoa Island or, as it's officially known, Mukunufusahi (meaning Monkey Island – although there are no monkeys on the island these days) is just one of many islands that make up the Maldives and can be found in the less developed South Malé Atoll. With Indulgent spa treats, fresh seafood and lazy days in serene surroundings staring out at the Indian Ocean, this destination epitomises Island luxury.
Ibiza
It's easy to see what keeps us running back to the boho-chic Balearic Islands. With an abundance of hidden treasures just waiting to be discovered on this White Isle, there is so much more to Ibiza than the party-goers will have you believe (though don't get us wrong – we're not ones to turn down a beach party). Settle yourself on one of the many unspoilt sandy beaches that are surrounded by rocky cliffs which make you feel like you are the first to discover the secluded paradise. Dive into that rippled topaz water or eat and drink to your heart's content at one of the authentic beach restaurants. After all, lazy lunches are the name of the game in Spain (so it would be rude not to). Whether you are in search of beachy heaven or party indulgence, this is one unique spot where you won't have to look far to find the very best of both worlds.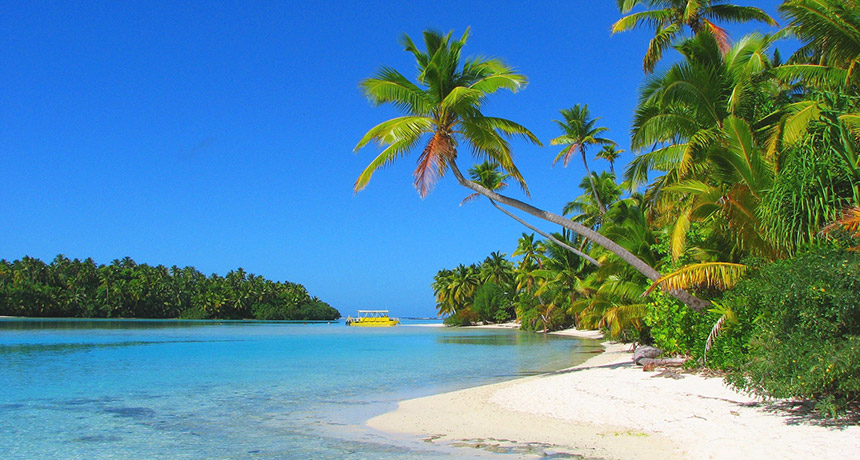 The Cook Islands
With beaches that literally sparkle, The Cook Islands boast some seriously impressive shore lines. From snorkelling the living coral reef to unrivalled sunset views, hidden sands, buried treasure, limestone rock formations and idyllic coves this is island you're going to want to get snap happy on. You may have to share this slice of paradise with some exotic friends as the island is home to millions of colourful seabirds, enormous coconut crabs and take to the water to explore the reefs that often play host to hundreds of sharks (eek) and rare species of turtle. Finally if you love pearls (who doesn't) then make sure you experience one of the Cook Islands' beloved pearl farms. If you're feeling particularly holiday-happy then pick up a beautiful pearl from one of the village markets. Then you can take part of the Island home with you… (We'll take any excuse to jewellery shop)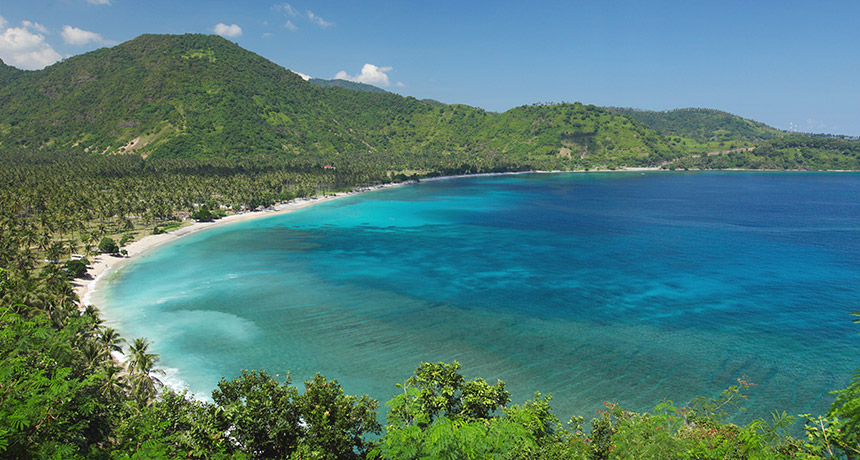 Lombok
Lombok in South-East Asia's answer to castaway heaven… With crystal clear turquoise waters, fine white pearly sand and coconuts galore it is the ultimate beach escape. From Lombok, hail a boat to the Gillis Islands and fulfil all your Island shipwreck fantasies. The Island's peaceful ambience is partly owed to the absence of motor transportation, opting instead for authentic horse-drawn carriages and rustic bikes to get around. Spend your sun-drenched days discovering astonishing blue coral, turtle sanctuaries, unforgettable snorkelling and last but (certainly) not least – thanks to the lack of police – the wildest party scene in the tropics.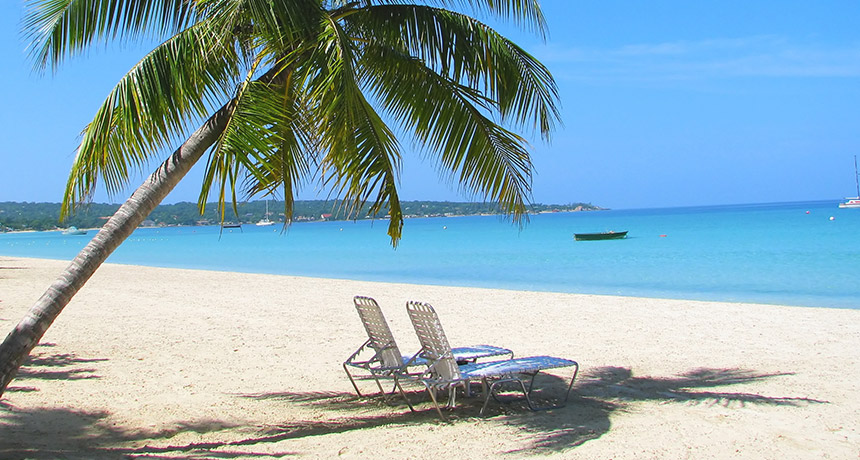 Jamaica
In the famous words of Bob Marley, "don't worry 'bout a thing". We reckon he must have had his home island of Jamaica in mind. It goes without saying that this Island in the heart of the Caribbean is blessed with beautiful beaches to chill on and lush tropical forests to explore, but Jamaica is also a cultural feast of fiery food and of course, a musical playground of reggae. Spend your days gorging on jerk chicken, diving through underwater coral gardens, or 'jamming' on the beach and soaking up the unique Island spirit… Oh someone take us please, your Jamaic-ing us crazy!