Beach of the Week: Tikehau, French Polynesia
Travel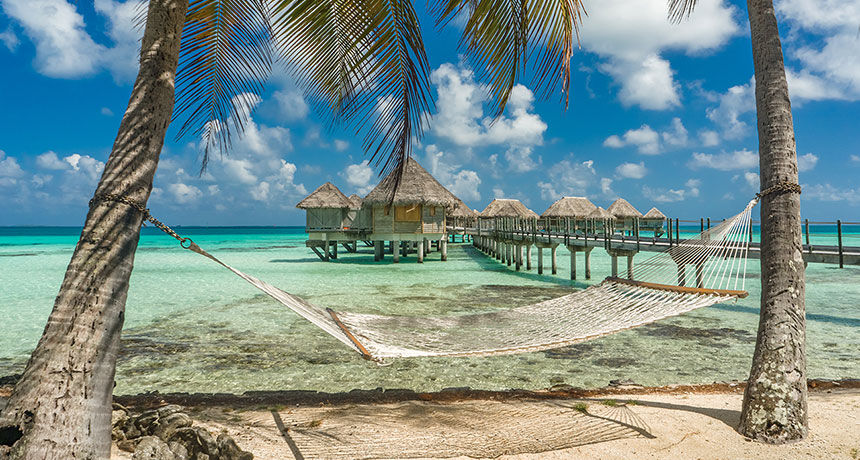 BEACH: Ok fine, Tikehau is an atoll of perfect beaches, but how could we pick just one?!
WHERE: Tikehau is located 340 km northeast of Tahiti and is a part of the stunning Tuamotu Archipelago.
H2O: A perfect blue and with clarity like you've never seen before…
SAND TONE: Smooth white.
HOW: When you decide to go to Tikehau, you're decided to go completely off the grid. Still, it's not THAT hard to get to. Fly to Papeete from LA and then hop on an internal flight to Tikehau. Easy.
WHY: Why not? Tikehau represents one of the last, relatively untouched corners of the earth. It's a perfect example of just how lazy travellers can be. When you're on Tikehau, you're thousands of miles from any large mainland, and this has managed to put off the larger groups of beach lovers. But what you've paid for in time and energy to reach this speck of paradise will be rewarded with sparkling shores, untouched cultures and a sense of pure isolation that's hard to find in the modern world.
STAY: The Tikehau Pearl Beach Resort gets our vote. Overwater bungalows, world-class snorkelling and diving right on your doorstep and an attention to detail that will blow you away – it's the sort of place we could see ourselves living forever (in that dream world where we've retired early).
WHEN: All year round.