The British Virgin Islands
Travel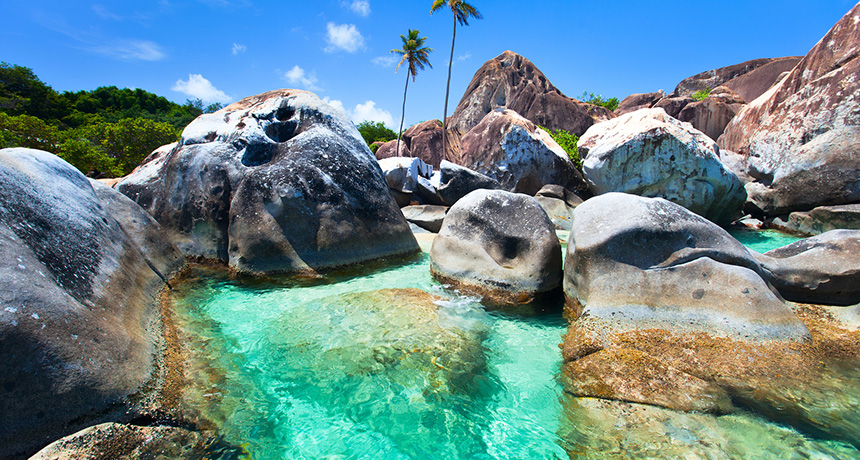 Consisting of over 50 islands, there's no argument that the British Virgin Islands is a little slice of paradise within the Caribbean. Discovered in 100BC and again by good old Columbus in the late 1400s (who attributed the name of Virgin islands to this archipelago of sandy stretches), the BVI are riddled with culture, history and local pride that make this group of islands more than just a beach holiday destination.
If a fly and flop retreat is what you are after, rich in beaches, turquoise waves and luscious and breathtaking scenery, then the BVI will be perfect. If it's adventure, new experiences and getting under the skin of some local culture that floats your boat, then it will also be ideal. With great surf and a laid-back surf vibe across bigger islands like Tortola, expect to be able to catch a few breaks and a beer with the locals of the island.
Underwater, these islands just get better. With out-of-this-world fish and coral, diving and snorkelling alike are not to be missed. The BVI are well known for sailing, whether you're a pro or want to go it alone avec skipper (yes please), with so many beautiful dots of islands to discover, what better way to get around. To add to that, there's trekking, caves, baths, cycling adventures, spas, Stand Up Paddling, and the list goes on. So, for beach bums and adrenalin to cultural explorers, with 340 days of sunshine a year, the BVI offer all you could want from a destination and so much more.