Beach of the Week: Seven Mile Beach, Grand Cayman
Travel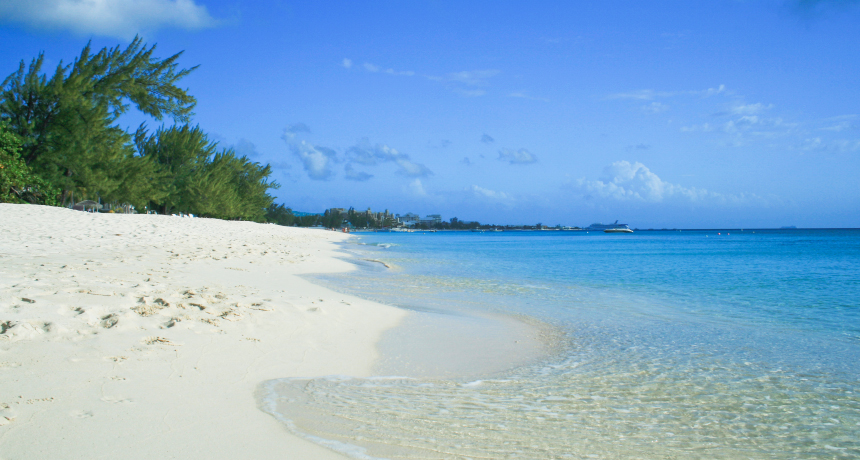 On our eternal quest to show you the most incredible beaches the world has to offer, we've gone back to one of our favourites; there's a reason it gets so many votes as one of the best in the Caribbean…
BEACH: Seven Mile Beach, Grand Cayman
WHERE: Situated on the Western edge of Grand Cayman, Seven Mile Beach is undoubtedly the island's most famous beach – and there's good reason for it. Ticking all of the boxes on our Caribbean beach requirements (requirements that include turquoise waters, soft white sands, swaying palm trees…we don't ask for much) this beach is one that has officially secured the Beach Tomato seal of approval.
H20 TONE: Sky Blue
SAND TONE: Ivory
HOW: A taxi to the beach from the island's airport in the capital of George Town will take around 15 minutes. Choose to stay at Ritz-Carlton Grand Cayman, however, and you'll be situated right on the sands of Seven Mile Beach. What could be better than that?
WHY: A beach that regularly tops the 'Best Caribbean Beach' lists is one that beach lovers the world over should make a trip to see. It's renowned for its beauty, yet no matter how high you set your expectations, Seven Mile will still wow you when you get there. Go snorkelling in the shallow, perfectly clear waters, sip a cocktail at a chic beach bar or simply get working on your tan. Either way, you'll be enjoying an experience that's well worth bragging about to your friends back home.
STAY: As we said before, the Ritz-Carlton Grand Cayman has secured a prime position right on Seven Mile Beach, so we couldn't recommend anywhere else for you to stay, really. Aside from its enviable position, the Ritz-Carlton is also incredibly lux. Splash out on a beach-facing suite and make use of the hotel's personal butler service, just don't spend too long away from the white sands and blue seas.