Okinawa's Best Beach Views
Travel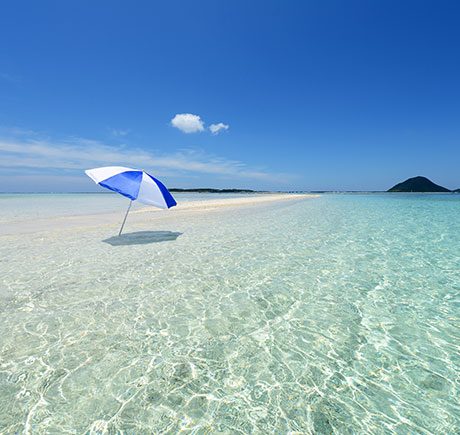 We know more than anyone that there are few greater enjoyments in life than lying on a sandy shore (ice cold beer in hand), shutting your eyes and letting the soothing sound of lapping waves wash over you. And often the temptation to never move is very real. When in Okinawa, however, its a temptation you have to resist. For this is a destination that boasts some of our all time favourite beach views…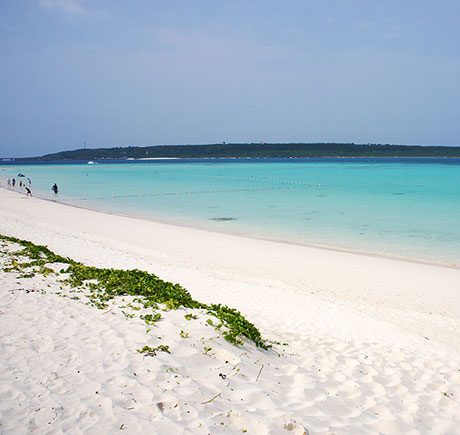 Yonaha Maehama Beach, Miyakojima
Think endless broad white sands merging into a pure turquoise sea. Across the waters, the grey ribbon of the Kurima Bridge ripples across the horizon, stretching its way to the emerald swell of Kurima Island.  Voted one of the best beaches in Asia, here Man meets Nature in a seamless transition of waving concrete contours and swelling cobalt waves.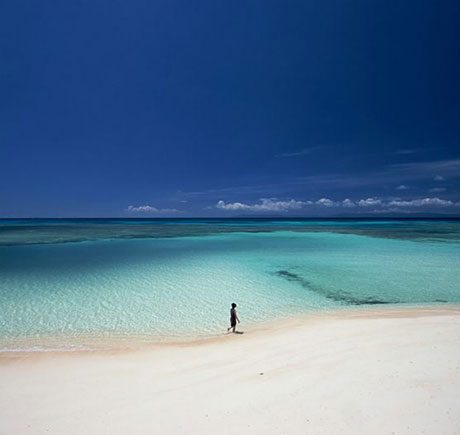 Kondoi Beach, Taketomi
With its crescent-shaped leaf-lined bay and shallow aquamarine waters, it's little wonder that Kondoi is Taketomi's best beach. During low tide a small island of sand is revealed to the west of the beach, around 100 meters from the shore. Wade out to this sun-kissed spot to soak up some rays while taking in the view of the verdant islands of Iriomotejima and Kohama, emerald green interruptions amid an otherwise sapphire distance.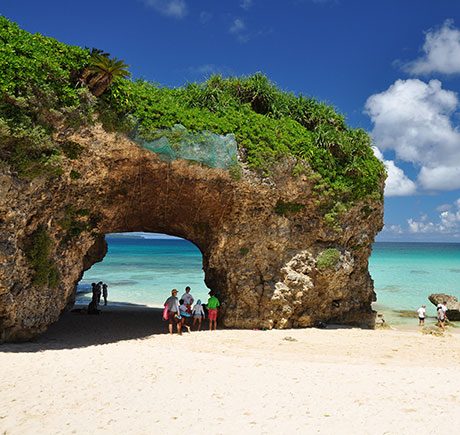 Sunayama Beach, Miyakojima
The arch-shaped rock of this beach gem seems a humble tropical sister to Dorset's famed Durdle Door. Weave your way through green tussock-topped dunes to reveal the soft white sands of this cosy beach haven, the unique cliff archway inviting you to peer through it – your rocky doorway to the cobalt rainbow of the sea beyond.