Beach of the Week: Mineral Beach, Dead Sea
Travel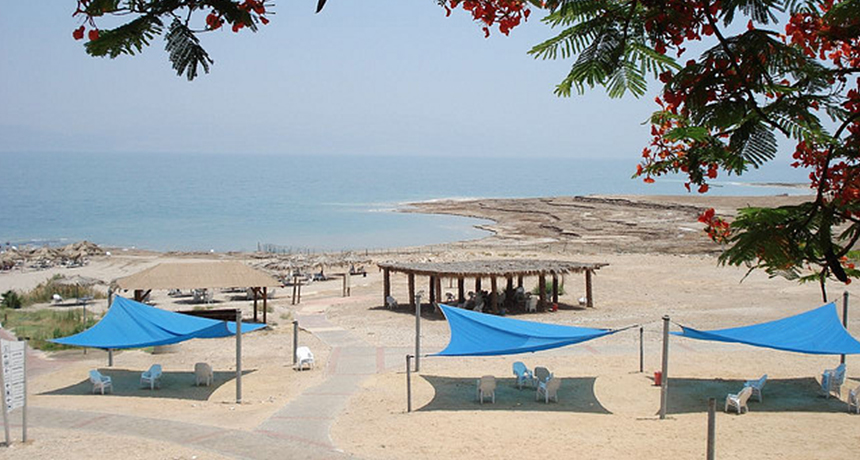 Each week we bring you one of the best beaches in the world as our Beach of the Week and this week's best beach is one of Morocco's most beautiful beaches.
BEACH: Mineral Beach
WHERE: Along the northern part of the Dead Sea, in the south of Israel, towards the Negev, bordering with Jordan.
WHY: Because it's amazing. And it's not going to be here forever. Well, Mineral Beach itself may still be (in some capacity), but the incredibly salty and wonderfully nourishing Dead Sea is slowly but surely disappearing. So, while it's still hanging on, you're going to want to capitalise on this experience because it's so very worth it. For only a few Shekels (1 British Pound is about 6 Israeli Shekels), Mineral Beach is your oasis in the desert for the day. Kept in immaculate condition (so you know your hard earned Shekels are going to good use) you can choose to spend the day alternating between sunbathing, dipping into the sulphur pools, visiting the onsite spa, slathering your body with Dead Sea mud, or floating in the extremely buoyant waters. What a day. Just remember, the floating (verging on levitation) that occurs in the water is due to the high salt content- in other words, be mindful of open sores and sensitive bits. Ahem. Not to worry too much though, outdoor showers are available to wash out excess salt.
HOW: If you're coming from the North, Tel Aviv or Jerusalem, rent a car and head south down Road 90. You will see the signs for Kibbutz Mitzpe Shalem, and Mineral Beach is right next to it. If you don't feel like braving the desert roads, take an Egged bus from Jerusalem to Eilat and tell the bus driver you want to stop at Mineral Beach.
H2O TONE: Serene aquamarine
SAND TONE: Graham cracker crust
STAY: Now usually we prefer to direct you to the most boutique villas and resorts, but being in the desolate location that it is, we weren't exactly spoilt for choice. What we did find, however, was something slightly bigger, but equally as lavish. Crowne Plaza Dead Sea Hotel. Surrounded by both natural beauty and historical wonders, this hotel sits only minutes away from the rugged fortress of Masada (get out your hiking boots) and the 'Lots Wife' salt pillar. With 302 deluxe rooms and 12 luxury suites, this palatial hotel offers a resident full service spa and striking desert views to ensure optimal relaxation after hard days at the beach. Or if you actually do decide to do some hiking.
By: Sara Starkman