Lithuania's Best Secluded Bays
Travel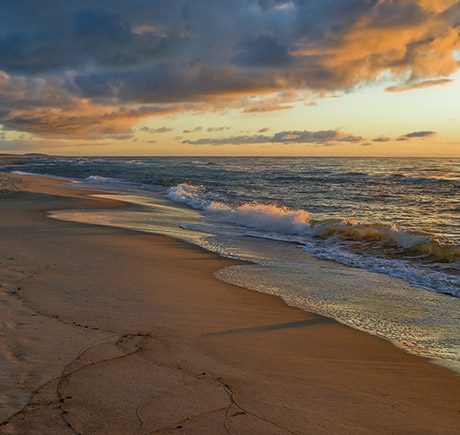 Reasons why we love Lithuania: the whopping 60-mile stretch of white sandy beach. There is a common misconception amongst us Brits that the Baltic is cold and barren. Trust us, we've been and done the (beach) work and it turns out Lithuania's beaches are actually pretty flippin' lovely. With warm waters, long sunsets and hauntingly pristine stretches of sand there is no argument that this is holiday bliss. One unique quality about Lithuania is that the sun doesn't set till around 9pm, so that means longer beach days and optimum tanning time (who doesn't like these kinds of places). Here is our edit of the best beaches Lithuania has to offer: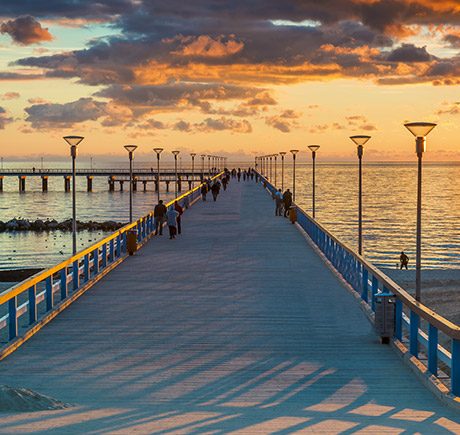 Palanga Beach
Known as the heart of Lithuania's beach culture, Palanga is one of the most popular beach resorts on the Baltic coast, thronging with holiday makers and party goers. Those looking for a more peaceful retreat, don't fret; with one of the longest beach stretches in all of Europe we can assure you that there are oodles of undiscovered spots along the beach that will offer you some secluded serenity.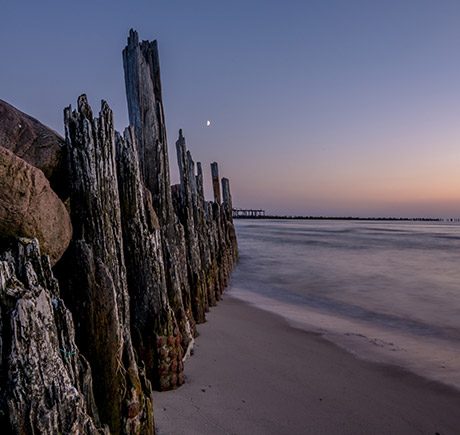 Sventoji Beach

Standing on a hidden tip off the Curonian Split lies Lithuania's top secret (well, until now) corner of paradise. Sventoji beach has been classed as one of Skyscanner's most beautiful 'secret beaches in Europe' and we can definitely see why. With oodles of room to lay down your towel and nothing but Europe's highest moving sand dunes and sparkling Emerald Ocean to surround you, we recommend kicking back and basking in the Spit's multi-view beauty and serenity.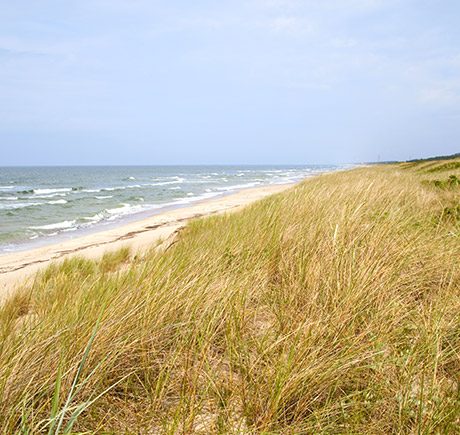 Nida Beach

On Nida beach you can hunt for sparkling amber crystals that litter the shore. One of the most exciting destinations in Nida is the Parnidis dune named the 'Sun Clock'. The dune is an impressive 52m in height and so (unsurprisingly) the best spot in the whole of Lithuania to watch the sun rising and setting from the glistening ocean. It's a once-in-a-lifetime experience watching the sun's rays bouncing off the amber speckled beach, just like fairy lights. Ahhh.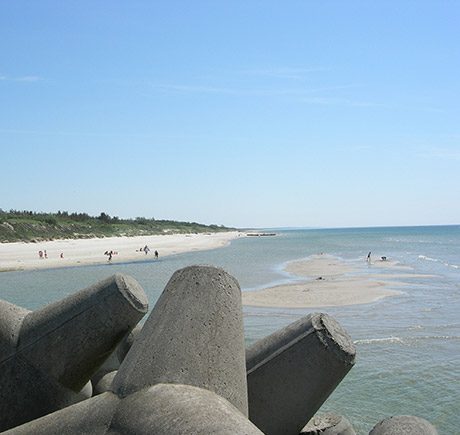 Smiltyne Beach

With mossy sand dunes and jarred rocks shielding the powdery white sand, Smiltyne beach is beautifully unspoilt and remote. With the exception of two days in the year –the 19th and 20th July, which sees the international the Frisbee tournament 'Sun Beam' arrive at the beach. Best news is, it's open to everyone regardless of your ability (sigh of relief). In case you haven't heard, Frisbeeing is possibly the most popular game for beach-lovers, there is even a governing body for the sport, BULA (Beach Ultimate Lovers Association). So get yourself to Smiltyne this summer, grab your bikini and get frisbeeing.