Beach of the Week: L'Hermitage Beach, Reunion Island
Travel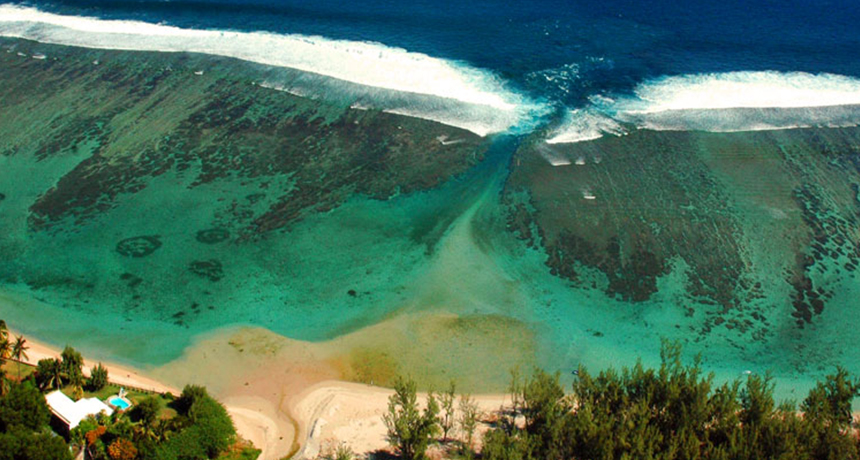 Each week we bring you one of the best beaches in the world as our beach of the week. This week's best beach is one of the most beautiful beaches on Réunion Island.
BEACH: L'Hermitage Beach, Réunion Island
WHERE: Réunion Island, Indian Ocean
WHY: Lined with lush and graceful casuarina trees, this beach embodies the notion of a far off land with buttery sands and black volcanic rock punctuating the landscape. Known to many as the only white beach on the island, L'Hermitage is a destination to be desired as guests gently melt into the sands for a long day of sun basking. Facing a shallow lagoon (the only lagoon in fact on Réunion Island) with a host of richly coloured coral and vibrant reef fish, it takes a devoted sunbather not to peel off of the sands and explore the shimmering turquoise waters with a snorkel and some flippers (although we completely understand the sun tanning commitment). Alternately, a host of activities tempt more adventurous visitors, such as hiking through the island's dense greenery, exploring the active Piton de la Fournaise volcano (eek), or catching some top-notch waves. Oh the possibilities.
HOW: As long as you're a guest of the LUX* Ile de La Réunion hotel, it's as simple as stepping out your front door (and then taking a quick stroll).
H2O TONE: Iridescent aqua
SAND TONE: Champagne truffles
STAY: LUX* Ile de La Réunion (because who wouldn't want exclusive access to L'Hermitage beach?). A perfect blend of authenticity and lavish modern comforts, LUX* offers a variety of magnificent amenities, from an expansive oceanside swimming pool to tennis and volleyball courts, placed delicately alongside quaint Creole villas enveloped by untouched palms and filao trees. A number of bars and restaurants serve up fresh locally-sourced seafood to quell the appetites worked up from yoga classes in the garden or private in-room spa treatments (we all know how exhausting those can be). And if that wasn't enough, the rugged backdrop that is poignantly draped around the property lures visitors with its cascading waterfalls and volcanic peaks to explore. In other words, don't drop by if you can't stay a while.