Devon's Beachy Delights
Travel
Fly the flag for Blighty and spend your holiday in Great Beachtannia. A stay in one of Devon's luxury cottages is a British bucket list must.

With rolling dunes and crashing waves holidays in Devon will please even the most demanding beach aficionado. The Southern coast has been coined the 'English Riviera', and with a sea and sandy shore that stretch for as far as you can see, we can totally see why.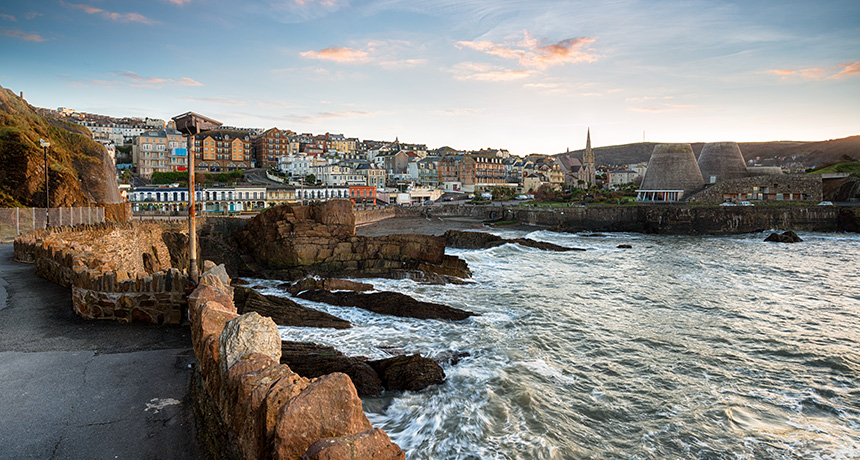 Now, we wouldn't normally shell out for a visit to the beach, but we might just have to make an exception with Ilfracombe. Only accessible through the once-secret tunnels that were hand carved through the cliffs in 1823 to connect the town centre to its secluded coves. Walking through the tunnels read the information panels that momentarily teleport you back to the pools opening (when women accessorized their swim suits with long black stockings, lace up swim slippers and hats- aren't you glad those days are after, just think of the tan lines). Spend the day poking around rock pools, leaping into the one remaining tidal pool and searching the smugglers caves for Jack Sparrow-a-likes, well a girl can dream can't she.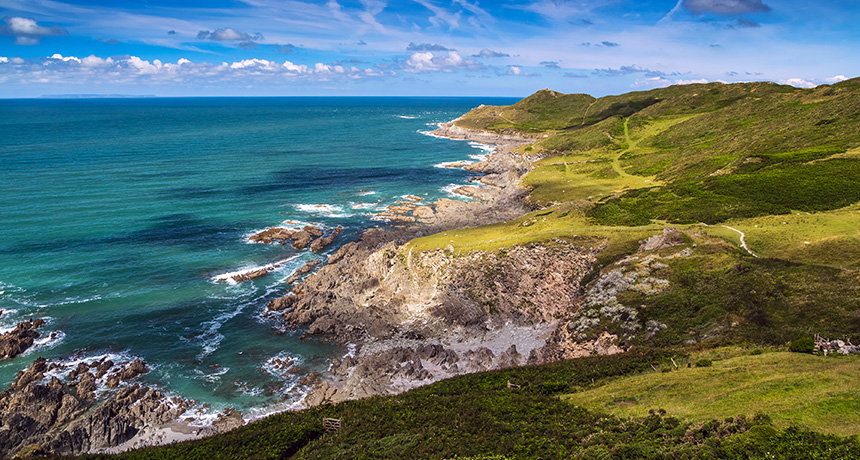 Woolacombe boasts some of the best of Britain's beaches (a very high accolade in our books). The shells on Barricane beach have swam (and landed in near perfect condition) all the way from the Caribbean. Label your collection 'made in the Caribbean' with pride. Grunta Beach is not the easiest to reach, but the steep cliff side descent is well worth the hassle, plus think how good your legs will look in a bikini after that workout. Sheltered from the wind and something of a suntrap this is the perfect location to while away the day topping up your tan, just make sure to include an umbrella in your beach bag, don't you just love the good ole' unreliable British weather? Legend has it the beach was named after a particularly messy shipwreck saw a group of pigs play survivor washed up on the shore. The locals were alerted to their presence by, you guessed it, their grunts. Finally, for a laid back Aussie vibe head to the main beach. A surfing Mecca for the tanned and talented, hit the waves to burn off those cream cakes and pasties and then reward your efforts by eating some more.
From sandy solitude to the perfect wave Devon has the villas, not to mention beaches for it. After a sun soaked (you never know it might happen) day shake off the sand and retire to your beach villa for a touch of Devon's luxury. And just think, the money you save on flights can be put towards updating your summer wardrobe, don't you just love our beach maths.