Beach of the Week: Cocoa Island, Maldives
Travel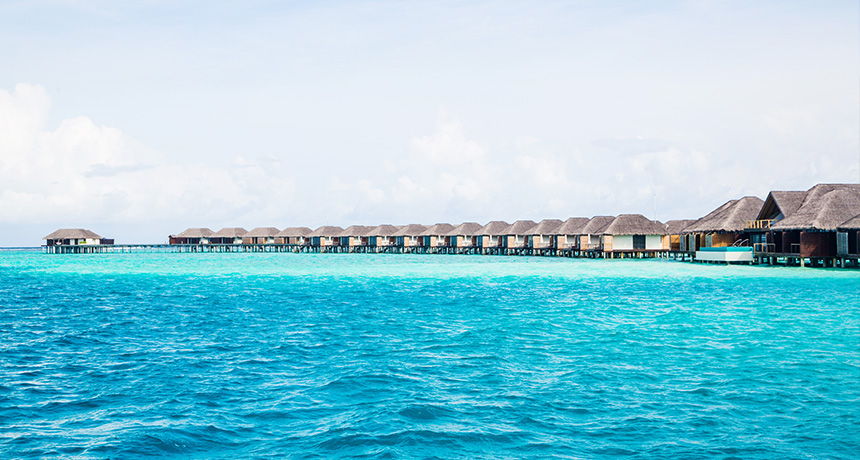 Each week we bring you one of the best beaches in the world as our beach of the week. This week's best beach is one of the most beautiful beaches in the Maldives.
BEACH: Cocoa Island, Maldives
WHERE: Cocoa Island or, as it's officially known, Mukunufusahi (meaning Monkey Island – although there are no monkeys on the island these days) is just one of many islands that make up the Maldives and can be found in the less developed South Malé Atoll.
WHY: Thirty years ago, Cocoa Island was unoccupied by mankind. That was until German playboy photographer, Eric Klemm decided to realise his live-on-an-island fantasy (cough) and turned it into his home and later on, a hotel.  For that reason, Cocoa Island holds an extra special place in our heart (we do love a good story). These days, it's the laid-back luxury and serene surroundings rather than the playboy bunnies that keep the visitors coming back and, with little else to do other than enjoy the world-class snorkelling, sunshine and bright blue warm waters, we can certainly see why.
HOW: A speedy 40 minute boat ride from Malé (the capital of the Maldives) which is just ten hours from London Heathrow. Not bad, eh?
H20 TONE: Electric blue
SAND TONE: Caster sugar white
STAY: Cocoa Island by COMO. Here sits 33 dhoni-shaped (traditional Maldivian fishing boats) luxury villas. A rustic wooden walkway connects all the houses that sit neatly above the shallow lagoon. Each room has its own terrace, perfect for slipping into the calm waters for an early morning or late night (wink) dip. The resort also boasts a spa with an open air yoga pavilion, a steam room and hydrotherapy pool offering up holistic, Asian-inspired treatments.
By Emily Noszkay