Best Beaches in Southern Costa Rica
Travel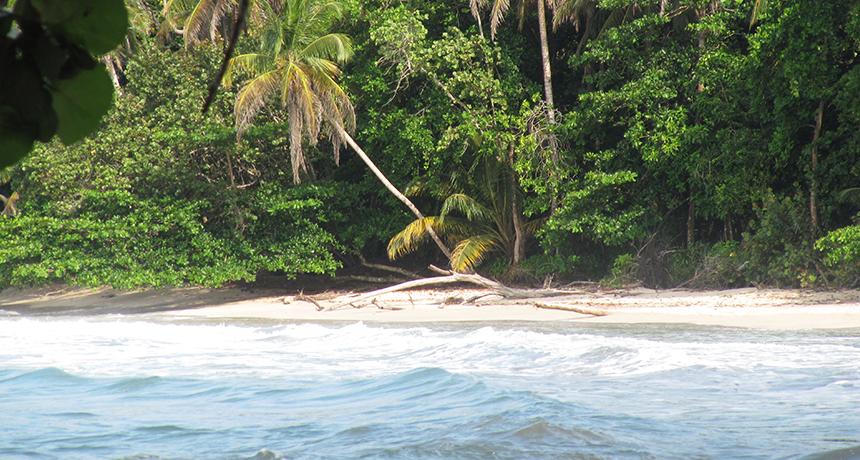 El Caribe, Costa Rica's laid back and vibrant Caribbean Coast is home to the countries most beautiful beaches. From Cahuita to Manzanillo the 30 km stretch of stunning coastline inhabits white sandy beaches, crystal clear water, lush jungle and colourful, slow paced Caribbean villages.
In between Cahuita and Manzanillo is Puerto Viejo, the most populated place along the coastline, buzzing with restaurants, bars, places to stay and activities. The streets are filled with colourful dwellings, even more colourful locals, surfers, market stalls and the wafts of delicious Creole cuisine. Yum.
Besides Puerto Viejo, accommodation and amenities between Cahuita to Manzanillo are few and far between. Therefore, its better to explore these beaches on day trips and be based in Puerto Viejo. The ideal way to get from Puerto Viejo to the other beaches is to cycle along the smooth road, which runs through the jungle where its possible to see lots of wildlife, including monkeys, toucans and sloths. Wild. Here's our pick of Southern Costa Rica's best beaches: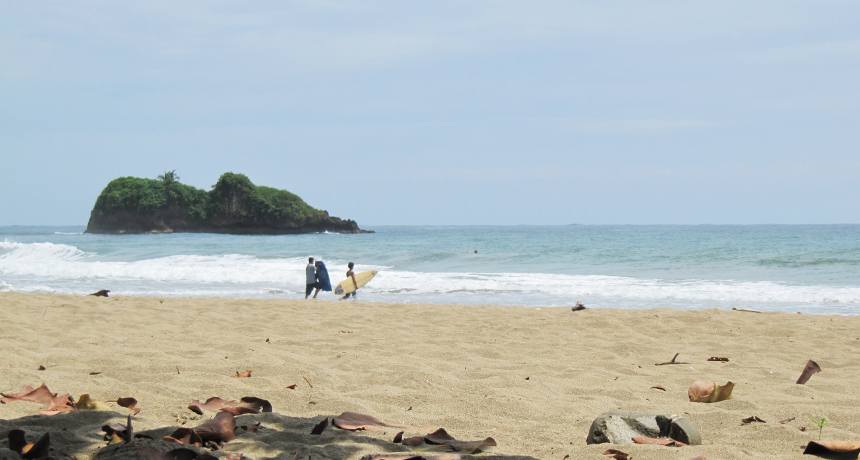 Cocles, Puerto Viejo
The nearest beach to Puerto Viejo is Cocles, just a hop, skip and a jump away, and taking just five minutes to reach by bicycle or 15 minutes by foot. This long, white sandy beach is a surfer's paradise. There is a surfboard rental hut on the beach, which also offers surfing lessons. For food, drinks and a game of pool head to Tasty Waves bar and restaurant, which is run by a bunch of friendly Americans and located just behind the beach. The best day to head there is Tuesday after 8pm for their Taco Tuesday special offer.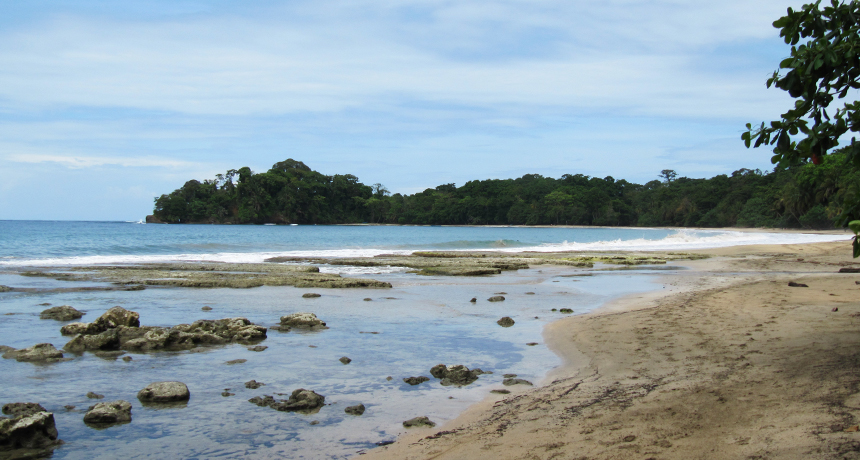 Chiquita
South of Cocles lies Chiquita where there is a small village and collection of pristine beaches, with crystal clear waters, separated by lush jungle, which are popular for hiking. The majority of Chiquita is natural land with vibrant coral reef, which is ideal for snorkelling.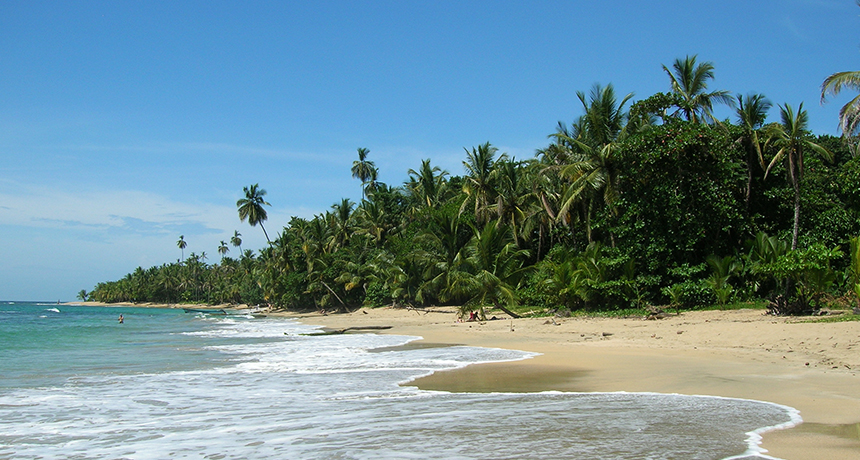 Punta Uva
7 km south of Puerto Viejo lies the golden sands of Punta Uva beach, which is situated at the heart of the Gandoca Manzanillo National Wildlife Refuge. This fringing and growing reef has a unique marine biodiversity with fish and living coral, and crystal clear water making it an interesting and ideal place to snorkel. Punta Uva Dive Center offers PADI scuba diving courses, exploring dives and snorkelling adventures.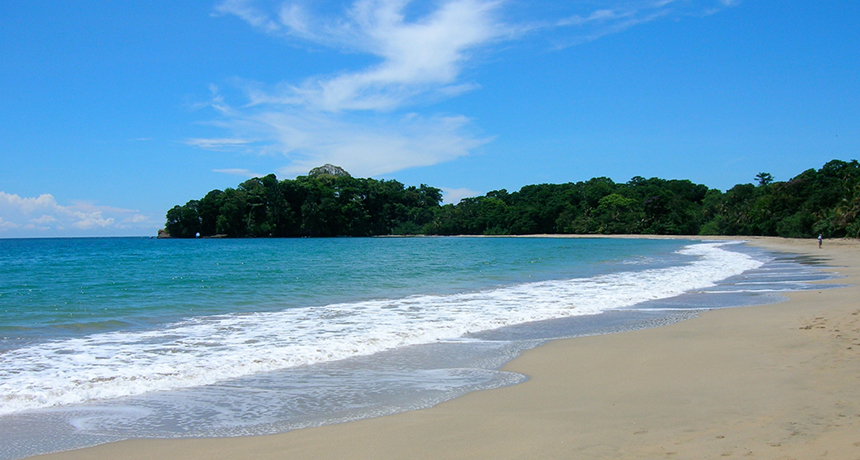 Manzanillo
The most southern beach is Manzanillo. This beach town has a couple of shops and a few places to eat, including the local favourite Maxi's Sports Bar and Grill. To the south of the main beach sits a long, quiet stretch of rock pools, smaller, more private beaches and lush jungle.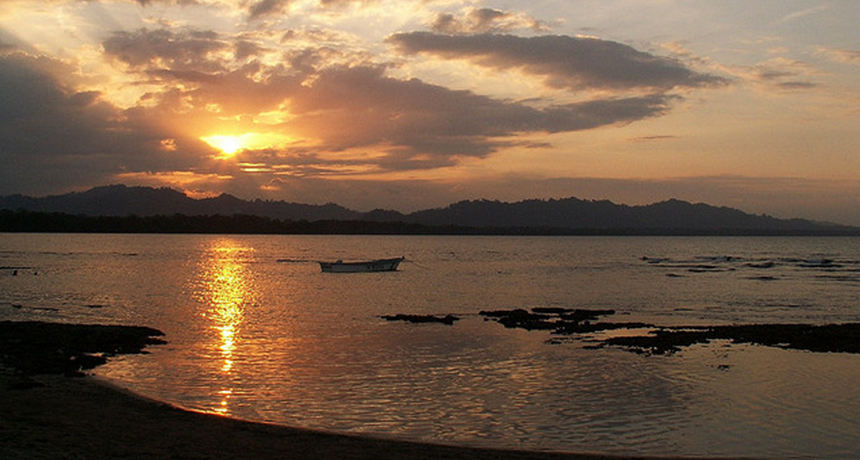 Cahuita
15 km north of Puerto Viejo lies Cahuita, home to Cahuita National Park beach (one of the most stunning beach on Costa Rica's Caribbean coastline). Even though tourism has flourished along this southern coastline, Cahuita has managed to hold on to its laid-back Caribbean vibe. The town is rustic, with colourful houses on stilts and friendly neighbours. The National Park beach has golden sand, crystal-clear water and one of Costa Rica's finest coral reefs, which is home to an abundance of marine life that's ideal for snorkelling and scuba diving.