Best Beaches in Jamaica
Travel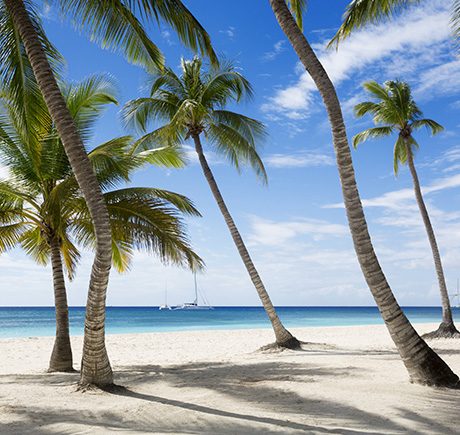 Beach Tomato soaks up the unique Jamaican spirit, trekking mountains and exploring tropical forests in search of the best beaches Jamaica has to offer.
If we were peddling clichés we would just be talking about relaxed vibes and chilling out when it comes to this beautiful island. And look, we're not going to lie, it truly does deliver on that. But with that comes a lot more – there are mountains that need trekking, tropical forests to be explored, corals for snorkelling and bars to be danced in. And then when you're all exercised out you can hit the beach to soak up some of that unique Jamaican coastal spirit and drift away. Check out some of our favourite stretches of sand on this very special island.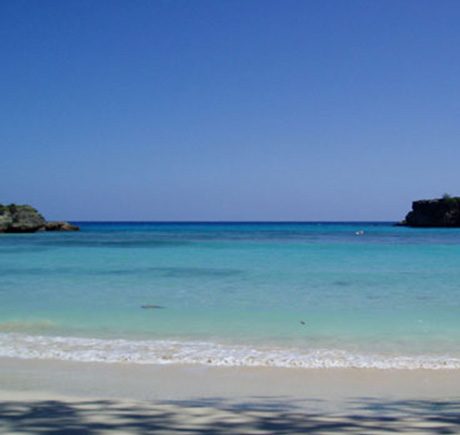 Boston Bay Beach, Portland
Now, it would be impossible not to highlight some of the wonderful food that Jamaica is known for, so we suggest you visit Boston Bay to chow down on some of the most sumptuous Jerk pork. But obviously it's not just about the food. The rocks surrounding the bay churn up the water and make it a fantastic place to surf, too. However, we wouldn't advise you to do both at the same time, and probably think it best to get the surfing in before you tuck into the Jerk. But whichever order you follow, you must head to Boston Bay for these two classic (and rather memorable) Jamaican experiences.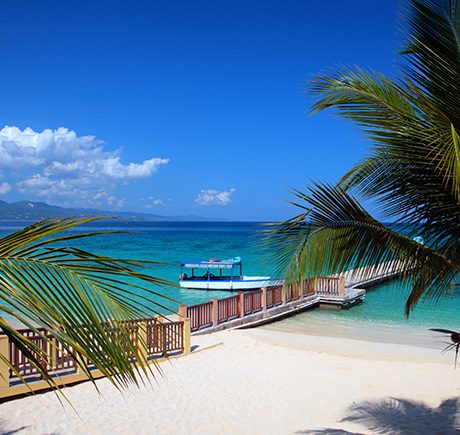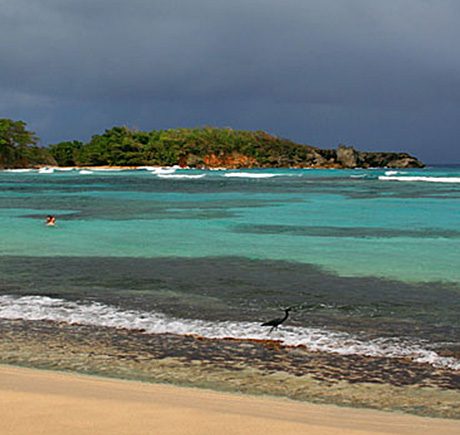 Winnifred Beach, Portland
The favourite of many Jamaica aficionado and further off the beaten path than most, this is the true home to the archetypal laid back Jamaican atmosphere. Cradled by peninsulas, sparkling sands and calm, crystal waters, Winnifred Beach is the ultimate bathing and snorkelling spot. After some reef exploration, visitors refuel by grabbing a Red Stripe and some Jerk directly off the smoking pimento woods from the many stalls that punctuate this stretch of beach. Just remember the 30 minute rule before heading back into the waters. After one serving, many tend to return to the stalls for seconds. And thirds. Photograph; Mina-Mikh.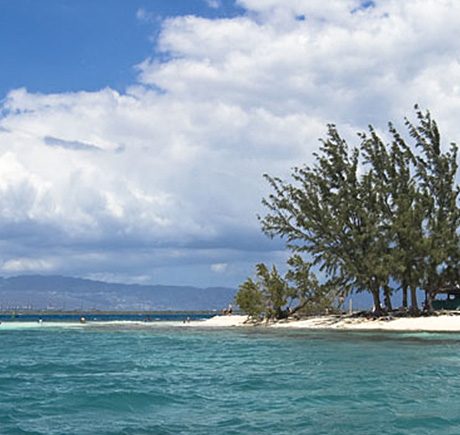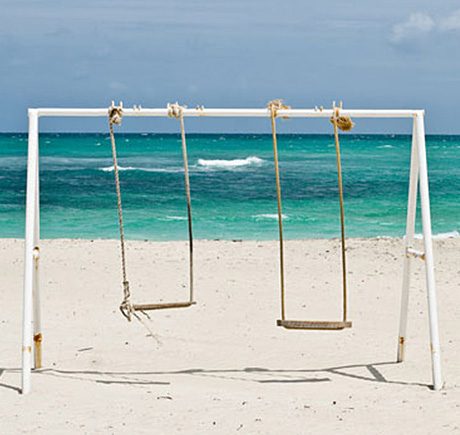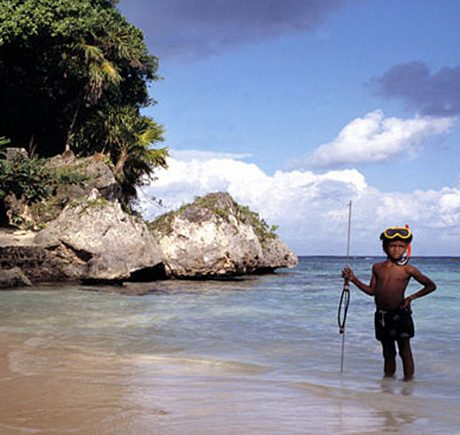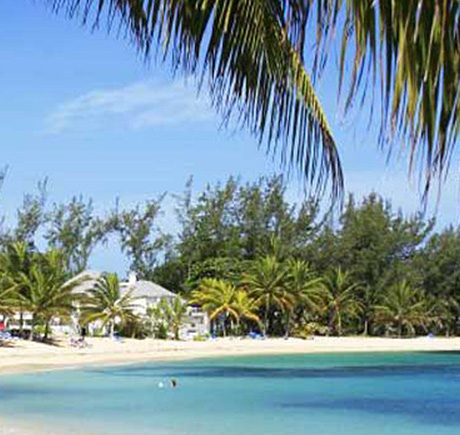 Long Bay, Negril
Boasting the longest beach in Jamaica, Long Bay has bounds of personality. Whether you're a thrill seeker looking for that extreme 40 foot cliff-dive, the slightly more relaxed jet skier or a keen snapper looking for cracking views and blindingly white sands – it's all neatly bundled into one gorgeous package, here. But at the far northern end, Long Bay is one of Jamaica's most unpretentious and casual sandy stretches – so laid back it's horizontal. This is where you lose sense of time – and (be warned) sometimes your swimwear.