Best Beaches for Stargazing
Travel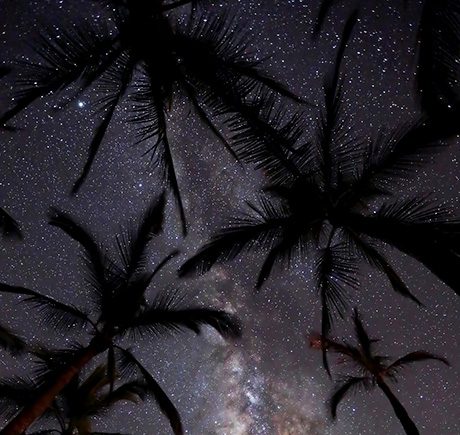 Beach Tomato reaches for the sky, in its quest to find the top beaches for stargazing around the world.
Picture the scene: there's peace and quiet all around, waves caress the shore and there's nothing for it but to look skywards and marvel at the starry sight that greets you. When it comes to relaxing, back-to-nature activities, beachside stargazing has to be one of our favourite ways to spend an evening. So grab a blanket and head down to one of these beaches for a starry-eyed surprise.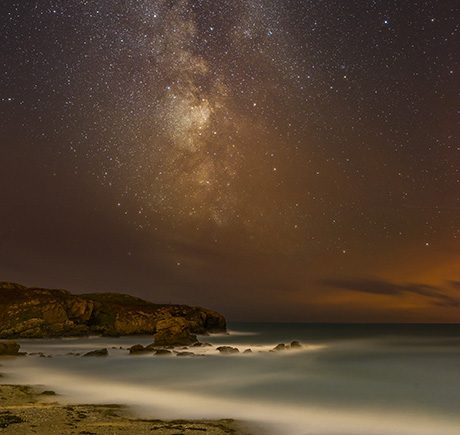 Penbryn Beach, Cardigan, Wales
This National Trust beach on the west coast of Wales provides perfect opportunities for stargazing. Its rural (read: middle-of-nowhere) location means that there's no pesky light pollution to get between you and the stars, so you'll be able to get a front row view, so to speak, of the Milky Way in all its glory. Arrive at dusk and you might spot the local seals playing near the shore, and later on the barn owls will provide a musical accompaniment to your night-time contemplation.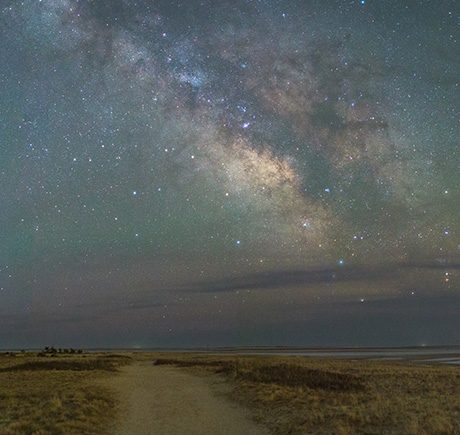 Chatham Light Beach, Cape Cod, Massachusetts
Cape Cod is known for its miles of sandy beaches, but our pick for stargazing lies on Massachusetts' most easterly tip. Chatham Light Beach enjoys some of the darkest skies around (ironically), and is the perfect place to soak up some astronomical marvels. Named after the lighthouse that sits at the far end of the beach, there is, surprisingly, very little light pollution in these parts. The towns of Cape Cod are known to be particularly family friendly, and Chatham is no exception, so take the kids along and introduce them to some real 3D wonders. Don't forget the binoculars, now.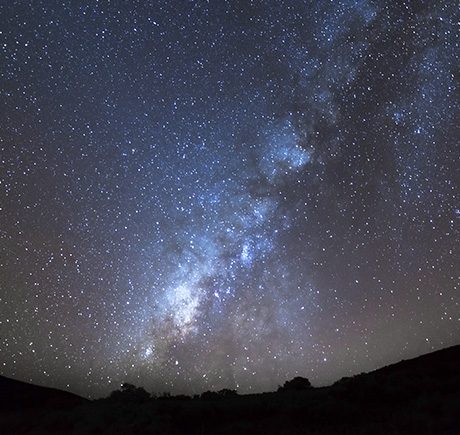 Maui, Hawaii
If you like a bit of luxury to go with your starry eyed frolics, look no further than Maui, one of the larger Hawaiian Islands. Stargazing conditions are as close to perfect as you're likely to find on Earth (and we're not even exaggerating): there's very little light pollution and the calm Pacific Ocean provides the stable air that makes the stars appear crisper and brighter than usual. Stunning Ka'anapali Beach is our pick for seeing the stars, and there's also a pretty good chance of spotting the green flash (appearing above a sun near you) at sunset.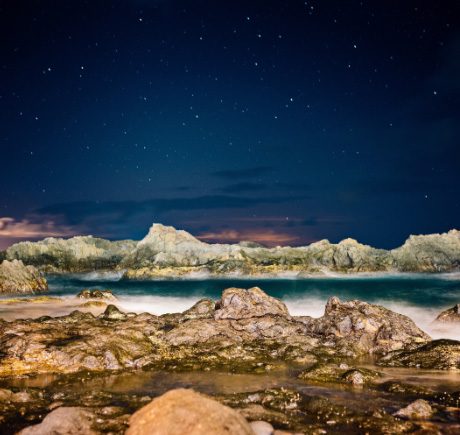 Playa Bollullo, Tenerife
Head to the Canary Islands for what is said to be the best stargazing in Europe. Tenerife has particularly clear skies and you'll be able to spot the Milky Way, shooting stars and nebulas, all from the comfort and tranquillity of a beautiful white (or black) sand beach. Escape the crowds and light pollution by heading to the north of the island, where you'll find our top pick of Playa Bollullo, a stunning, relatively unknown black sand beach at the foot of a cliff. Be sure to take extra precautions if you're coming late at night, as this hidden stretch can only be reached by foot.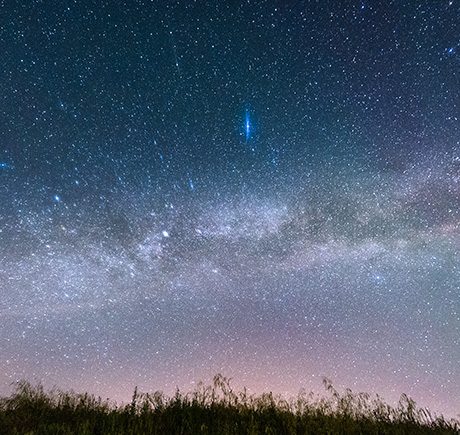 Tuscany, Italy
Make like Galileo and marvel at the night sky while taking in the sophisticated Italian coastline in Tuscany. The astronomer first spotted space phenomena such as sun spots and Jupiter's mountainous surface from this corner of the world and, 400 years later, it is still one of the world's (well, our) favourite stargazing destinations. Le Cannelle beach exudes secluded charm, and there's even a medieval tower from which you can get up close and personal with the stars. Now that's what we call accommodating.