Aruba's Best Dive Sites
Travel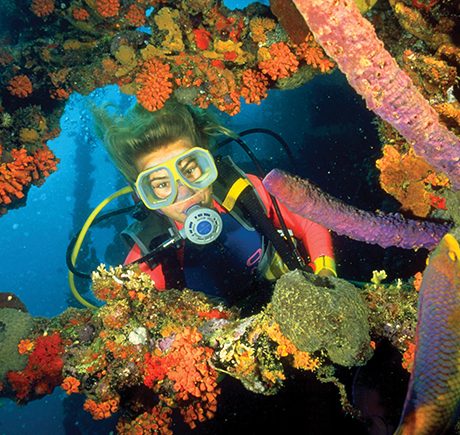 We know, it's a hard slog trying to pull yourself away from that sun lounger, but Aruba is an island surrounded by vibrant coral reefs and incredible wrecks that you need to get wet to explore. It's an area that's been on the divers' map for decades and with so much to see, we figured it's about time you discovered for yourself what treasures lie beneath. Don't worry, the sun isn't going anywhere; there'll be plenty of time to catch some rays when you surface from these wondrous sites.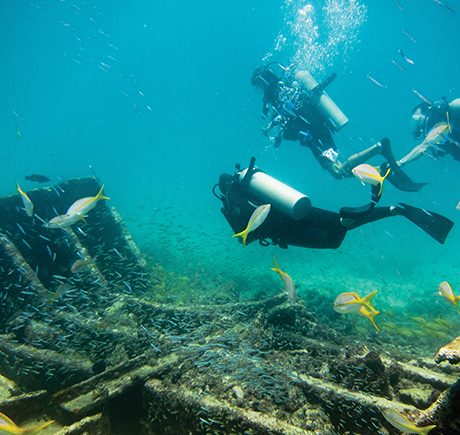 Antilla Wreck
The Antilla is the largest shipwreck in the Caribbean. An old German freighter, the ship was once used for trading between Germany and the Caribbean. Antilla's life on the trading route was to be short lived; she sank to her new home on the sea bed in 1940. Still, every sunken vessel has a silver lining, and Antilla's is that it's been a popular dive site ever since. Covered in coral and sea sponges, you're likely to see eels, turtles and lobsters in and around the wreck. At 40,000 feet long, this is a sight that will blow you out of the water (pun most definitely intended).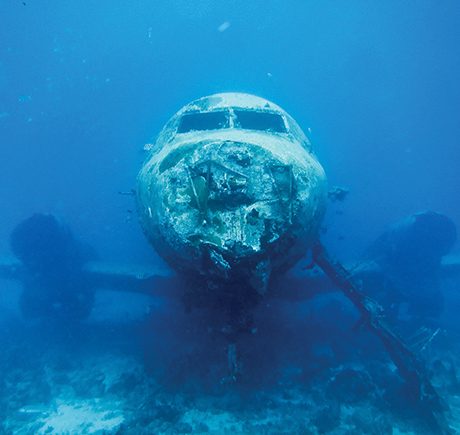 Renaissance Wreck
There are two aircraft wrecks off the coast of Renaissance Island and both offer a unique and slightly eerie underwater experience. Once upon a time, these planes served as drugs runners. Nowadays? Well, they form part of a large artificial reef. The Beechcraft plane is only 14 feet below the surface so it's a great dive for the novice adventurer. The Convair craft on the other hand lies 40 feet deep, so you'll need a good bit of experience before you attempt to tackle this one. Both planes are in great condition and you can even enter the cockpit, but only if you're prepared to ward off the octopi and eels that now call these wrecks home, of course.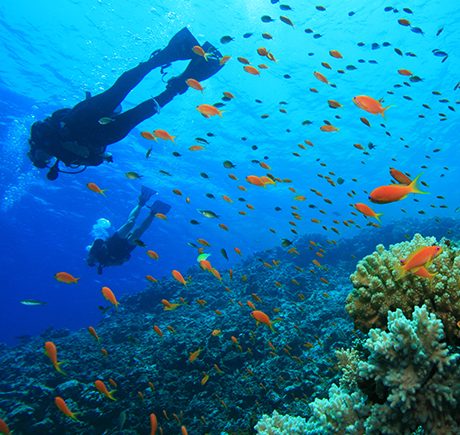 There's so much more to diving than exploring old wrecks, and luckily enough the waters around Aruba boast an astounding selection of coral reefs that are home to a diverse array of marine life. You'll be able to choose between Barcadera Reef, Kantil Reef, Skalahein Reef and more (a divers' paradise? We think so). Get your gear on, dive in and keep an eye out for turtles, eels, lobsters and even a manta ray or two. It just goes to show, the Caribbean isn't all cocktails and sunshine. Although that's still our favourite bit…