Our Guide to Diving in the British Virgin Islands
Lifestyle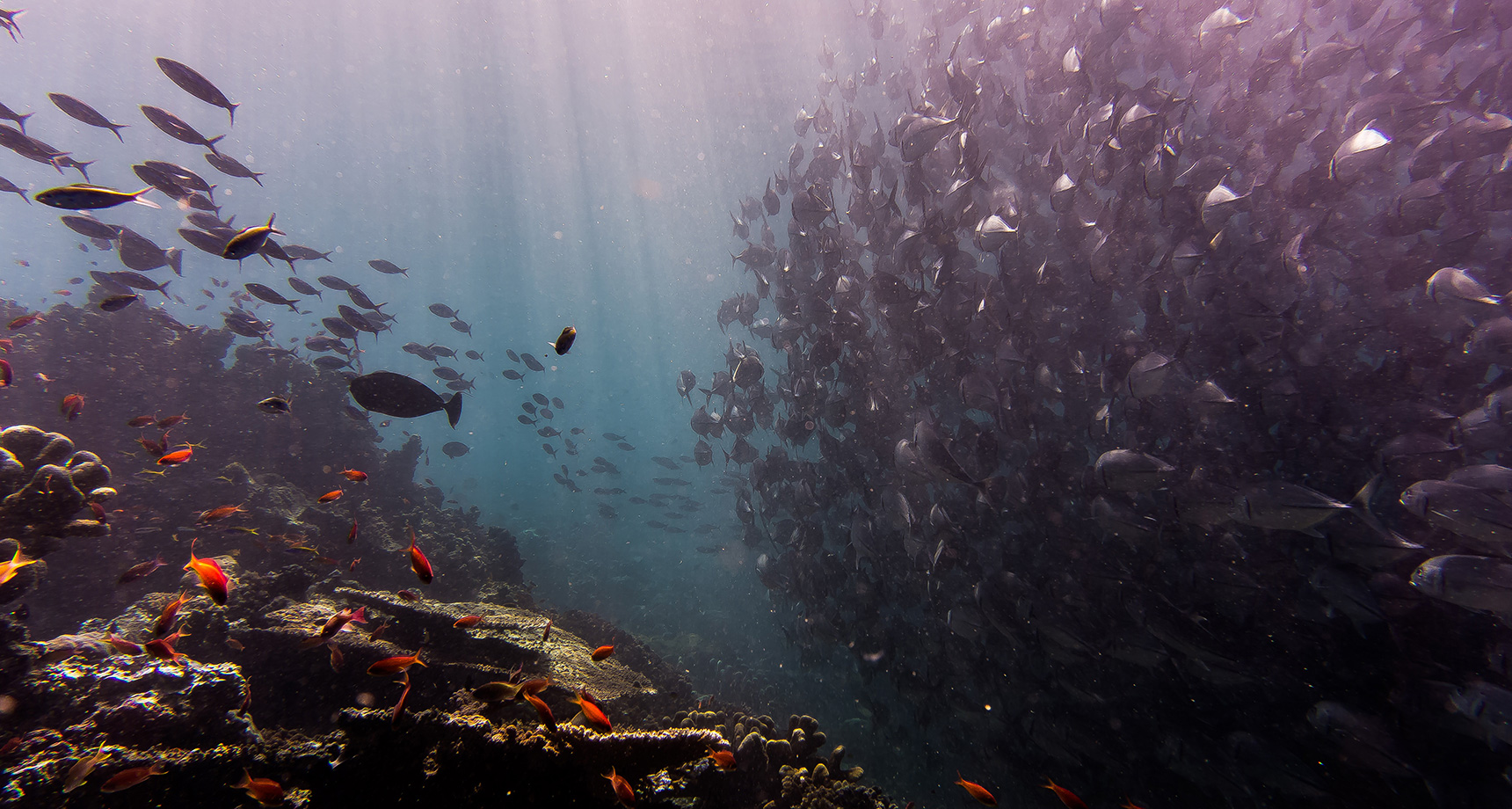 The British Virgin Islands are diving heaven, and we're not even exaggerating. With crystal clear waters, copious coral and enough marine life to keep even the most avid diver entertained, you'll be hard-pressed to find a better spot for some underwater adventures. We take the plunge with Mike Rowe, director of the premier diving centre in the BVI, Sail Caribbean Divers, and ask him for his top five dive spots in the British Virgin Islands.
Wreck of the Rhone
Situated within a protected National Marine Park, it's little wonder RMS Rhone, a British Royal Mail steamer, was recently voted as one of the ten best wreck dives in the world. When a ship hit stormy weather in 1867, an explosion in the boiler room split the stern from the bow, and the wreck came to rest in separate locations. Generally best explored in two halves, the Rhone provides a great swim-through site, and it's possible to explore the still-intact bow, as well as swim under the stern for close-ups of the 15ft propeller. Several interesting features remain intact: lifeboat davits, signalling cannons, boilers, wrenches and 'lucky' portholes, to name but a few.
Depth:  18 – 25m
Where to find it:  Off Salt Island
Type of dive:  Shipwreck
Look out for: Turtle, lobster, green and spotted moray eels
Insider tip: Fascinating relics of the ship's story still lie in the depths, including the silver spoon that Captain Wolley used to stir his tea before the ship's fateful end. If the wreck looks strangely familiar, don't worry – you're not going mad. It was made famous in the film 'The Deep', shot in 1977, so grab a tank and head underwater for some film set action.
The Playground
The name of this site leaves little to the imagination, as it perfectly captures what this wildly colourful and colossally sized dive is about. Made up of massive boulders with caves, passageways, ledges and summits covered in bright red and tangerine sponges, it was once voted the number one 'Big Animal Dive' in the BVI due to all the alcoves able to shelter a number of diverse sea creatures (and help them to play hide-and-seek, clearly).
Depth: 17m
Where to find it: Green Cay, Jost Van Dyke
Type of dive: Vast rock and boulder site
Look out for: Nurse shark, spotted eagle rays, Devil rays and tarpon
Insider Tip: Exposed to the Atlantic Ocean and coupled with the steep rock faces of Green Cay, the site offers very interesting topography, so get your underwater cameras ready. And if you're lucky and you take the plunge at the right time of year, you will find thousands of bait fish trapped in the canyons, here, by patrols of Tarpon.
Painted Walls
Divers from around the world flock to Painted Walls to observe and explore the unique landscape and overwhelmingly vibrant colours on offer. Vertical walls and parallel passageways tempt the adventurous; while a series of canyons lead to arches adorned with vivid sponges and multi-coloured coral – think Finding Nemo – attracting a wealth of underwater photo shoots.
Depth: 12m
Where to find it: Dead Chest Island
Type of dive: Coral reef/Underwater canyons
Look out for: Green turtles, octopus and frogfish
Insider tip: When the sunshine hits the reef, the coral shimmers luminously. Magical.
The Wreck of the Chikuzen
Don't let the name fool you. The remains of this 246 foot refrigerator vessel can hardly be called a wreck. Perfect for divers of all levels, this practically unaltered ruin (you can still swim through the open hatches) serves as an underwater spectacle attracting schools of pelagic and vibrant reef fish. The hull of the boat is coated in rich coral and sponges which attract more obscure marine life such as sharks and sting rays so get your cameras ready. You won't regret it.
Depth: 20-24m
Where to find it: 7 miles north of Guana Island
Type of dive: Shipwreck
Look out for: Schooling barracuda, cobia, Goliath grouper and stingray.
Insider Tip:  Swimming along the keel side of the wreck you will see the ship's 5-bladed propeller and at the bow, schools of Snapper and Grunts will be sheltering from the current.
West Seal Dog
This dive is our very own insider's tip: it is rarely dived as it's a little out of the way (most tourists head instead to nearby sites such as Coral Gardens or Bronco Billy), but don't let that put you off. There are caverns, gulleys and grottos aplenty at this pretty dive site. The area is surrounded by a sloping skirt of soft corals and sponges, and is home to numerous species of shrimp, including pederson cleaning shrimp and red snapping shrimp. Shhhh, keep it a secret.
Depth: 15m
Where to find it: Seal Dog
Type of dive: Rock pinnacles, canyons and caves
Look out for: Tarpon, southern stingray and numerous species of shrimp
Insider tip: During a night dive you will see hundreds of tiny red dots reflecting your light; these are usually banded coral shrimp, and are quite a sight to behold.